Dr. Cory Murray, DDS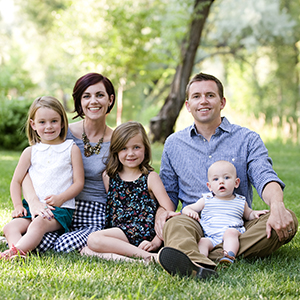 Dr. Cory Murray was born and raised in Utah. While growing up he and his family enjoyed exploring the beautiful national parks Utah has to offer. After completing an associate degree in Southern Utah, he served a two-year full time mission for his church in Boston Massachusetts. Following his mission he returned to attend Utah Valley University where he received his bachelor's degree in Biology. Dr. Murray Graduated with his Doctor of Dental Surgery degree from Dalhousie University in Nova Scotia. He enjoys getting to know each of his patients and believes in having a meaningful doctor-patient relationship. Over the years he has developed a deep interest in prosthetic and esthetic dentistry. He enjoys staying current with the latest dental technology and procedures, and has a firm belief in the importance of continuing education. Dr. Murray has developed a love for treating children; he has volunteered at several elementary schools providing dental care to underserved children. He has also completed an oral surgery externship to deepen his knowledge and skills in the field of oral surgery. In his free time, Dr. Murray enjoys snowboarding, basketball, mountain biking, and most of all spending time with his wife and two daughters.
Dr. Benjamin Lamarche, DDS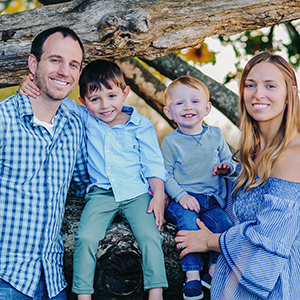 Dr. Benjamin A. Lamarche is a native of Southern Maine. He attended Wells High School and went on to receive his bachelor's degree from Syracuse University. After years as a surgical specialist for a dental supply company, he felt called to refocus his life's path and become a dentist.Dr. Lamarche graduated with his Doctor of Dental Surgery degree from Dalhousie University in Nova Scotia. During this time, he developed a keen interest in implant and prosthetic dentistry. He completed two summer clerkships providing emergency dental care to the at-risk community in Halifax. He was also selected for Dalhousie's "Implant Elective," where during his final year he studied under renowned Oral Surgeons and Prosthodontists to deepen his knowledge around advanced restorative and reconstructive dentistry. Dr. Lamarche was the recipient of numerous clinical and academic awards during his studies at Dalhousie University.Dr. Lamarche is passionate about the connection between oral and overall health. He believes in a shared partnership with his patients and is dedicated to providing honest, quality care in a relaxed environment. A life-long learner, he enjoys attending continuing education courses to stay current in providing the best treatment options available. He is presently working on his fellowship with the Academy of General Dentistry (AGD) and the International Congress of Oral Implantologists (ICOI).Outside of the office, you'll likely find Dr. Lamarche enjoying our beautiful state with his wife and young son. He loves surfing, skiing, hockey, hiking, and fishing.
Dr. Jennifer Barton, DMD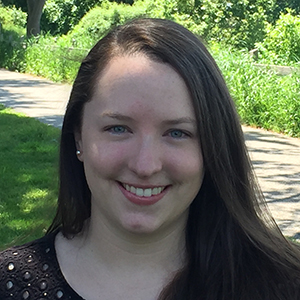 Dr. Jennifer Barton grew up in Wolfeboro, New Hampshire and earned her Bachelor of Science from the University of New England.She then received her Doctor of Dental Medicine degree from Tufts University.
After graduating from dental school Dr. Barton was excited for the opportunity to return to Maine and went on to complete a one-year Advanced Education in General Dentistry residency through Tufts University and Maine Medical Center, which was based in the greater Portland area.
Dr. Barton enjoys treating patients of all ages and strives to provide the best care in a comfortable environment to each and every patient. She continues to dedicate herself to learning the newest advancements in dentistry through comprehensive continuing education courses. In her free time she enjoys cooking, running, and traveling.
Dr. Drew Barder, DMD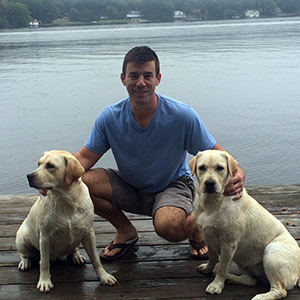 Dr. Drew Barder grew up in a small rural town in central PA. He received his bachelor's degree from Lycoming College and his master's degree in molecular biology from Villanova University. Dr. Barder received his dental education at Temple University and
completed a post doctorate general practice residency through the VA in Lebanon, PA. He is a member of the Academy of General Dentistry (AGD) and the American Dental Association (ADA).
Drew's favorite aspect of dentistry is that the field is constantly evolving and adding new procedures, techniques and tooth replacement options. Drew strongly believes in continuing education and the importance of staying up to date with options that provide patients with the most predictable and longest lasting dental materials/procedures. He also enjoys having the opportunity to build long standing relationships with patients that general dentistry allows, while working with patients to develop customized treatment plans.
As a new Maine resident, he spends most of his time hiking and camping with his two yellow Labradors. He also enjoys woodworking, fishing and golfing.
Elizabeth Eastman, Dental Hygienist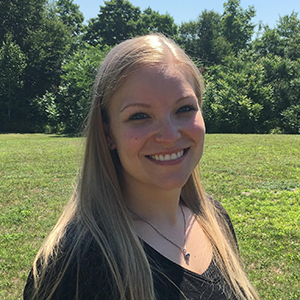 Elizabeth grew up in Whitefield and now resides in Porter with her fiancé, Casey, black lab, Harley, and three cats. She enjoys four wheeling and spending time with family and friends. Elizabeth goes back and forth between our Standish and Porter offices and holds a Bachelors of Science degree in Dental Hygiene from the University of New England. She is excited to grow in knowledge and experience and to develop relationships with the patients.
Lorrie Marean, Dental Assistant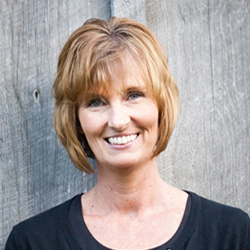 Lorrie has been at Standish Family Dental Health for 24 years. She lives in Hollis with her husband, Rick, their two children, Bella the cat, and Silas their Chocolate Lab. Lorrie began her dental career as a dental assistant in 1991 with Standish Family Dental Health. She attended many hours of continuing education over the years. She enjoys spending time with her family, scrapbooking, reading and relaxing by the pool.
Brooke Estes, Dental Assistant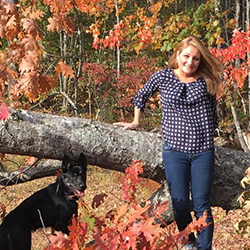 I'm Brooke! I recently started here at Standish Family Dental Health as a Dental Assistant. I love the team that I have the pleasure to work with. And I enjoy snowboarding, working out, and spending time with my family and my puppy, Kimber.
Andrea Cossitt, Dental Assistant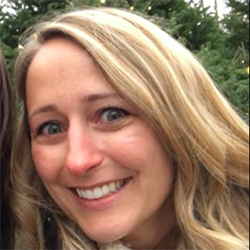 Bio coming soon!
Debbie Keith, Dental Hygienist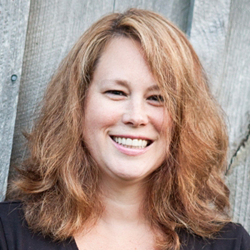 Deb has worked in the Standish office for over 22 years. She enjoys continuing to build on the relationships she has made with her patients in getting them to strive for optimal oral health. She holds an Associates Degree in Dental Hygiene from Westbrook College and a Bachelors Degree in Psychology from Saint Joseph's College of Maine. She resides in Standish with her husband Bill, daughter Marissa, and son Tyler. She enjoys traveling with her family and camping in her spare time.
Janet Morneault, Dental Hygienist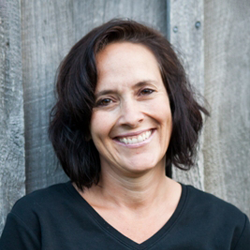 Janet is no longer the newest member of the Standish Family Dental Health team. She recently celebrated her first anniversary with us! She grew up in northern Maine but spent the last 20 years in central Maine. She is proud to have made her way to southern Maine where she has planted roots for good! She enjoys spending time at the lake with her husband and is very close with her family in Scarborough and Falmouth.
Jodi Lajoie, Dental Hygienist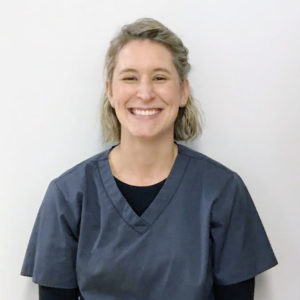 Jodi Lajoie is a 2002 graduate of Sacopee Valley High School, she went on to further her education at the University of New England in Portland for Dental Hygiene. She has worked for most of her career in Fryeburg Maine but recently joined Sacopee Valley Family Dentistry and Standish Family Dental Health crews. She loves being able to work and provide services for her family, friends and local community members. She grew up in Baldwin and then made the lengthy move to Porter after college. She enjoys spending time with her husband Shane of 10 years and their 5 years old daughter Avery. As a family they love to go hiking, biking, skiing, snowmobiling, ice fishing and much more. Jodi herself doesn't have much of a green thumb but tries experimenting with gardening!!!!! As Avery gets older there are still many more new hobbies to find, mountains to ski and fish to catch.
Audrey Castillo, Treatment Care Coordinator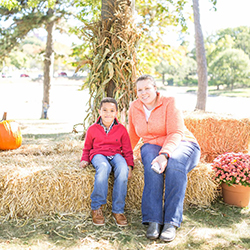 Bio coming soon!
Annette Weymouth, Treatment Care Coordinator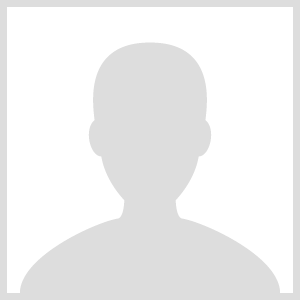 Bio coming soon!